Home
Welcome to Viriditas Beautiful Skin Therapies and Providence Acne Clinic. Since 2007 we are Rhode Islands first and only Holistic Skin and Acne Treatment Clinic.
We offer advanced professional skin care treatments for discerning clients who want visible results without needles or surgery.
Our comprehensive Acne Protocols are also highly specialized to get you clear and stay clear, usually within 3 months. For more info visit our Providence Acne Clinic page.
If you are tired of "fluff and buff" facials, and want to work with qualified, educated, experienced skin care professionals for real results, call us now at 401-632-4444 and find out why we are the "Best Kept Skin Care Secret" in New England.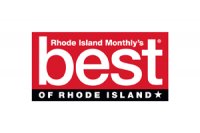 Yes, that is us on the cover (Laurie's hands)